---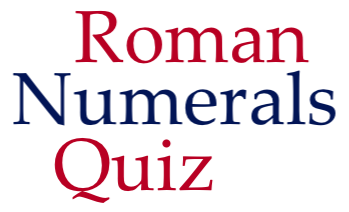 The Roman Numerals Quiz tests your knowledge of Roman Numerals. It will ask you to convert numbers to Roman Numerals and also ask you to convert Roman Numerals to numbers.
To start the quiz, simply press "Start" and then select your multiple choice answer. If you guess right, the selection will turn green, and if you guess wrong, then it will turn red.
Press "Next" to see the next question. The score is listed on top. You can play as long as you want. The score will reset to 0 if you press "Start". See how far you can go without missing any. Consider yourself a Roman Numerals expert if you can answer 175 questions correct with a 95 percent accuracy.
---
Copyright | Privacy Policy | Disclaimer | Contact